February 1, 2022 § Leave a comment
This letter was written by Vivien the morning of Tuesday the 4th, and Elvin's last letter is written that night. It seems like everyone had a nickname, or I can't really read some of Vivian's writing. Hullie, Heelie, I don't know. It could be Helen, but she dots an i in each instance, so Helen I think not. However, because of the pictures, and because I found her yearbook online, I was able to ascertain Betty's identity as Elizabeth Fenn who did come to the reunion in 1985, and hopefully Vivian and her did some catching up. However I couldn't find Duke, Marcia, Hullie, Kitty etc as there are no nickname references in the yearbook.
« Read the rest of this entry »
February 1, 2022 § Leave a comment
I am looking at the pile and there is only one more letter left to transcribe. Okay, there are more letters, but this group is coming to an end, and fortunately there is one from Vivian which will be transcribed shortly.
So, a little peak into their world. Or maybe Elvin's perception of the world. Marriages are "nighttime" marriages. What happens during the day? Elvin seems to believe they will have a daytime marriage as well which seems to imply there will be contact during the day. It won't be a "Leave it to Beaver" sitcom where Elvin departs in the morning leaving poor Vivien to handle the home and the kids until he returns in the evening looking for his dinner, his pipe, and his paper. We shall have to see how the rest of what I have plays out.
The envelope of this letter has some "extras". "5-2-7th-350-2-go" Which means 5 days to the 7th, then 350 miles to drive (go). On the back is "Watch for N.J.-H-38781-'35" which I believe is the license plate for Elvin's vehicle. For example.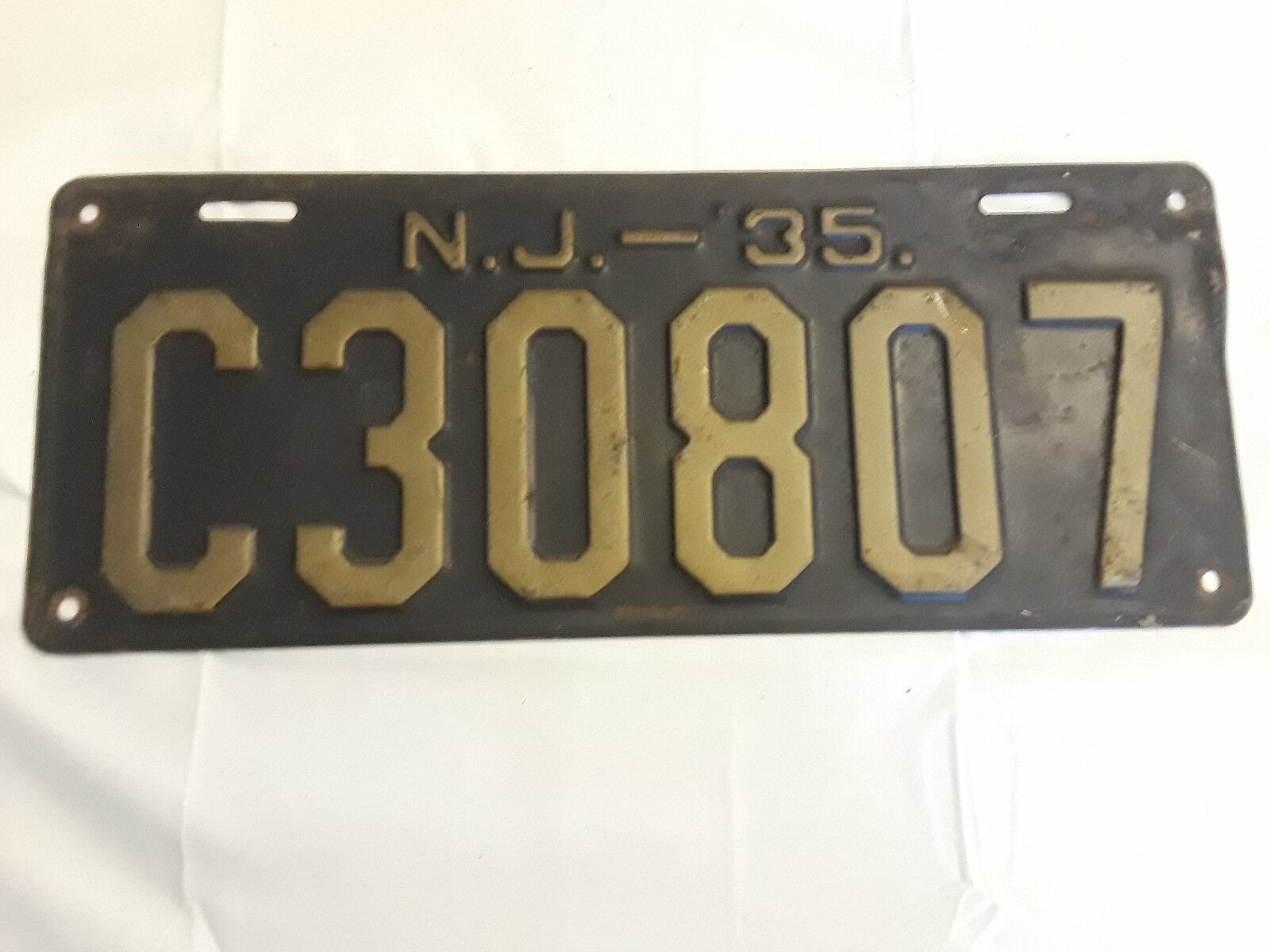 « Read the rest of this entry »
February 1, 2022 § Leave a comment
Last day of the month, and Elvin knocks out four pages to his darling in Canton. A joking reference to let "Duke" know that Elvin is serious about Vivien, and apparently Elvin received a two part tome of writing from Vivien who is also studying for exams. I wonder what her major was.
« Read the rest of this entry »